Anti-racist and anti-oppression approaches when working with newcomers - This event has already occurred
Event details
Cost: Free
Registration: Anti-racist and anti-oppression approaches when working with newcomers Registration, Fri, 16 Sep 2022 at 12:00 PM | Eventbrite
"
Description:
The diversity of immigrants and refugees to Canada has increased substantially, leading to a racially and ethnically diverse population. Between 2011 and 2016, source countries for newcomers to Canada were from the continents of Africa and Asia. Recently, the country has received refugees from Syria, Afghanistan and Ukraine. Health, settlement and social services are essential for newcomers' successful settlement and integration. Social services link new immigrants and refugees to essential services for their daily needs, and healthcare provides access to primary health and other health promotion programs. However, there is an inherent power differential that exits between the newcomer service user and service providers. How can providers deliver services in a mutually respectful relationship when the newcomer is from a different race, culture or class? Join this webinar to learn about:
• Racism and its effects on mental health
• Intersecting identifies
• Power and privilege
• Working from an anti-oppression and anti-racism approach"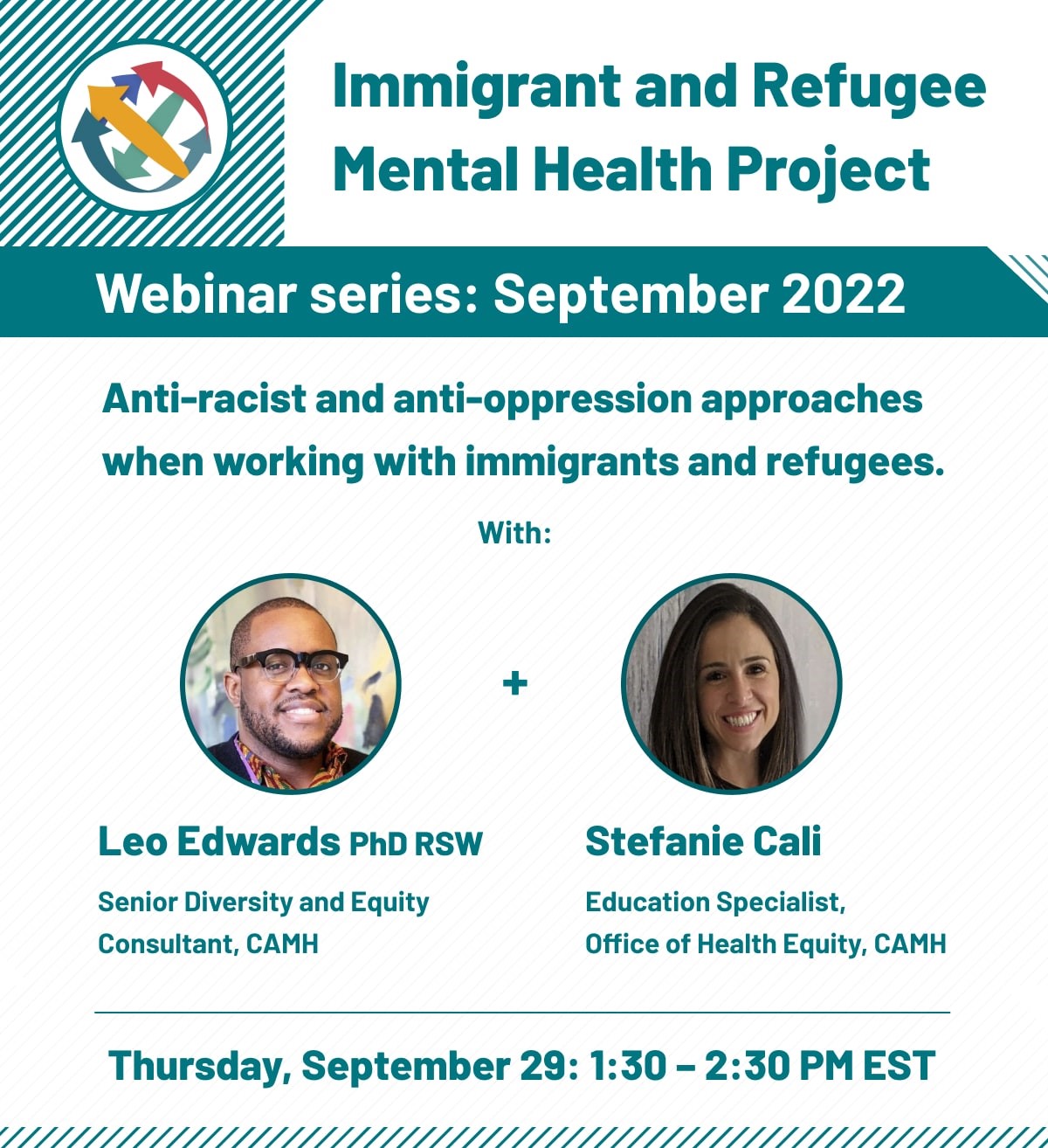 Title
Date: Date
Location: Location
Category: Category