Welcoming Afghan Newcomer Students Back to School - This event has already occurred
Event details
Register Here: Welcoming Afghan Newcomer Students Back to School - Switchboard (switchboardta.org)
Cost: Free
Switchboard is pleased to announce an upcoming webinar open to all refugee service providers, whether working at schools, state agencies, resettlement agencies or affiliates, or other organizations. Please circulate this announcement widely among your colleagues!
What will this webinar cover?
As the new school year begins, schools across the United States will continue to welcome newcomer students, including children and youth from Afghanistan. This webinar will provide a brief background on educational systems in Afghanistan, expand on cultural and migratory stressors, and discuss strength-based strategies to use across school settings. These topics will be explored using case studies and Switchboard's toolkit Supporting Afghan Students in Schools & Youth Programs in the United States.
Is this webinar for me?
This webinar is geared toward educators, school administrators, school-based mental health professionals, and youth program staff who are working with Afghan children, youth, and their families, especially in school-based settings.
Why should I attend?
After attending this 60-minute session, you will be able to:  
Describe the circumstances of newly arrived Afghan students and their families, including the challenges they may face as they seek to adapt to the American education system
Name core considerations for working with Afghan students and their families
Name ways to create healing classrooms and learning spaces in your school setting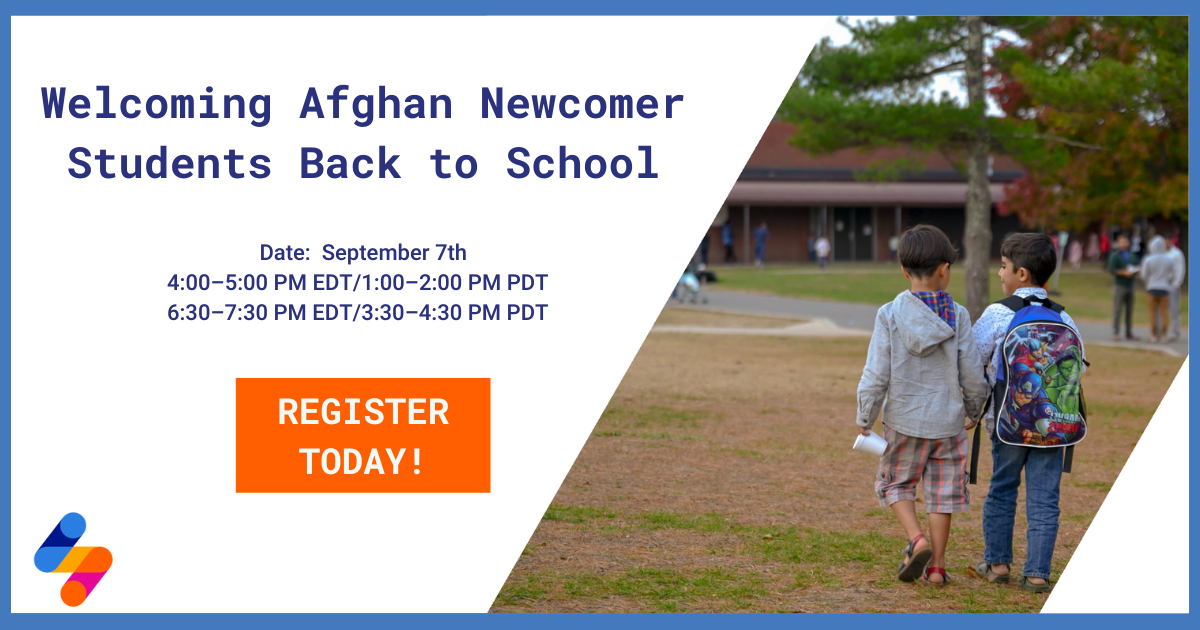 Title
Date: Date
Location: Location
Category: Category